The Irish Office
Almost 50 years ago, the Irish Centre for Padre Pio was founded in Ireland and has been steadily growing during this time to become one of the main contact points in the English-Speaking world for Padre Pio devotes and newcomers to this beloved Saint. Officially recognised by the Holy See, through the affiliation with the Shrine of St. Pio in San Giovanni Rotondo, the Irish Centre continues to spread the message of the life, wounds, sufferings, words and works of Padre Pio.
The Irish Centre for Padre Pio has a long and faith-filled history spanning five decades of devotion, work, spiritual guidance, and divine intervention in Ireland, having been founded just over 50 years ago. From its humble beginning as a simple parish Holy Hour back in 1968, the Irish Centre has grown into the premier destination for devotees of Padre Pio in the wider English-Speaking world today. In addition to welcoming newcomers of this beloved Saint, we also providing
invaluable links with the remnant faithful through the provision of literature, both old and new; supporting faith programmes to the Padre Pio Prayer Groups; and arrange both National and International Pilgrimages as we continue to breathe new life into Padre Pio's mission.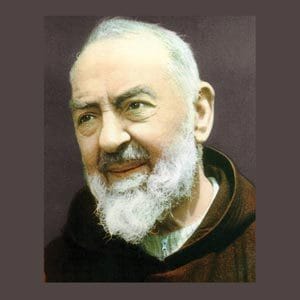 Contact Us
Reach out to us – we would love to hear from you!
Use the following details and contact form to get in touch with the National Centre for Padre Pio about any questions or inquiries.